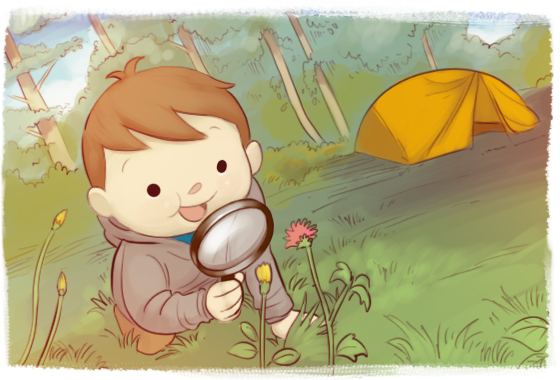 Sending your little ones off to summer camp is a great way to get them outdoors and have them build healthy peer relationships, all in one. The advantages of summer camp are so frivolous that it's difficult to find reasons to not send them away for a few weeks! Let's face it, we are living in an age in which technology has taken over the world, and how often can kids say they made new friends while playing video games indoors?
The Benefits of Summer Camp – Memories that last a Lifetime!
Many of us feel that our children long for freedom, disorderly environments, and all they want to do is play, play, play. This is only partially true. Deep down every kid yearns for a structured environment that is fun at the same time. Thanks to this concept, the idea of summer camp was born! Imagine a setting where your child gets to play, learn, grow and have fun all at once. This is exactly what summer camp will offer for your child.
Nowadays there is a wide array of different summer camps, each tailored to meet your kid's needs – whatever they may be. So in a nutshell, this means that not only will your child have the privilege of enjoying the outdoors, but they will get the opportunity to socialize, evolve and bond with likeminded kids within the same age group. To view a listing of summer camps in your area, click on one of the following links! Canadian Summer Camps or American Summer Camps or International Summer Camps
Day Camp vs. Overnight Camp
The best way to select the perfect summer camp is to separate the extremes; Day Camps from Overnight Camps. Day Camps can be much more cost effective, but at the end of the day, your little one will still come home and may not get the experience they were hoping for. Overnight Camps tend to offer the full camp experience; truly being independent and away from home, but are much more costly and require rigorous planning (but once they're there, what a relief!).
Teamwork, self confidence, appreciation of nature and mother earth; these are all integral parts of your child's development into an adult, so before you worry about shipping them off for the coming weeks, remember that all children long to be in a structured but fun environment, and that is exactly what summer camp offers! To read more about selecting the perfect summer camp for your wee one, click on the following link!
To learn more about camps in the U.S. click here, for Canada click here.
How to Prepare – Brace Yourselves!
The simplest way to prepare your little one for their first (or second, or third!) summer camp experience is to imagine that you are going with them. Why? Because you are an adult, and adults are typically quite organized when packing for trips. So, envision yourself packing for your own vacation, and apply the same meticulous packing rules to your little ones suitcase – and before you know it, they'll be packed and already on the way there! To see a comprehensive guide/packing list for your kiddy, click on one of the following links!
Day Camp Packing List or Overnight Packing List
Another key point to note is that your little one may be a tad nervous to leave the nest for a whole week (depending on whether or not you have chosen day camp or overnight camp, of course). Bracing them to be independent and without you for an extended period of time will be stressful for both of you. You will miss them, and they will miss you, but they say that 'absence makes the heart grow fonder' and they are right. The best way to brace them for their trip is to assure them that they will have fun and that mommy and daddy will be on call should they need you. Letting them know that you are available 24/7 for them to call home can make or break their nervous tendencies.
Does your child Have Allergies?
Always be prepared with any medications they may need, and carrying Kleenex is never a bad idea either! If they have dietary allergies, consider using Oliver's Safety Wristbands just to be extra careful!