Camp Package
This Package Includes:
20 x Original Labels
20 x Mini Labels
14 x Shoe Labels
30 x Iron-on Clothing Labels
2 x Large Bag Tag
35 x Stick-eez™ Clothing Labels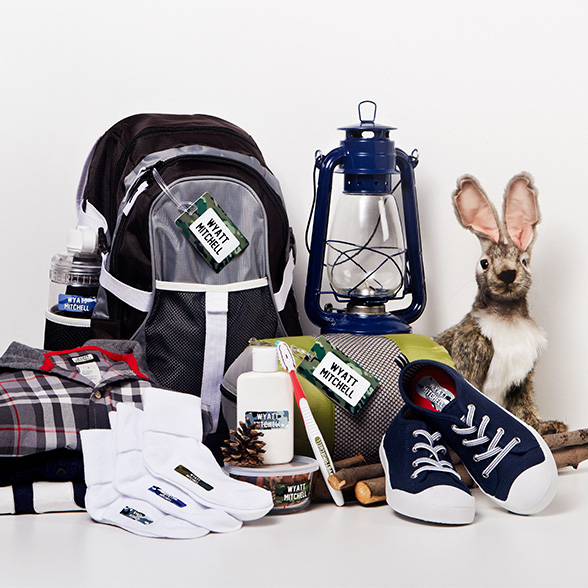 Step away from the permanent marker! This package contains plenty of labels for everything your child brings to camp.
Use Original Labels on water bottles and flashlights, Mini Labels on toothbrushes and pens, Shoe Labels on runners and flip flops, Stick-eez™ Clothing Labels on clothing with care-tags, Iron-on Clothing Labels on tagless clothing and Large Bag Tags on backpacks and duffel bags.
All products in this package must have the same personalized text You may choose different designs for each product.
Think this package is not quite right? Customize it or Create Your Own